Tajwańczycy, ale też i Chińczycy na opanowanym przez komunizm kontynencie* lubują się w podstępach i są generalnie tak przewrotni, jak kobiety w cywilizacji zachodniej.
Z podbojem świata na razie im nie wychodzi, bo wciąż uczą się angielskiego.
Szydło z worka wychodzi z okazji rocznicy rewolucji Xinhai, czyli – mówiąc z grubsza – obalenia ostatniej flaszki… to jest ostatniego cesarza.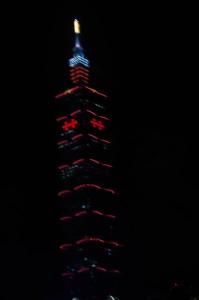 no images were found
To wspaniałe święto zwie się Double Ten. Niestety, ponieważ liczba 10 to po chińsku krzyżyk, święto w oczywisty sposób da się nazwać DOUBLE CROSS. A to po angielsku nic innego jak zdrada zaufanej osoby, a ogólniej czyn perfidny.