A po pracy czas na odpoczynek. Tym razem ryżojady zabrały nas żeby zobaczyć jakieś tam gorące źródła – pomnik narodowy przyrody (jego mać).
Niestety padał deszcz (bo następnego dnia przywiało tajfun). Z narażeniem życia i zdrowia zrobiłem jednak kilka zdjęć:
A tu już Wulai, czyli gorące źródła: Na górze, jak sama nazwa wskazuje, jakaś góra. Na dole, czyjaś śmierdząca ryżem nora.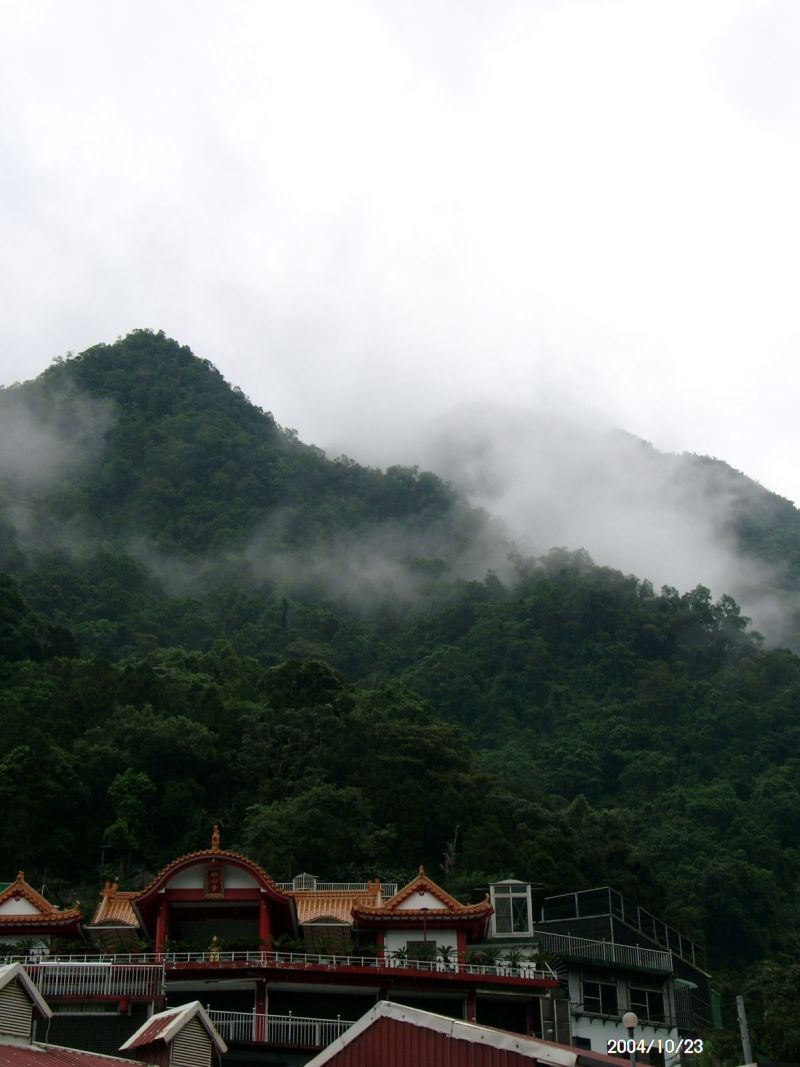 A poniżej coś naprawdę dobrego – ryż zapiekany w bambusie – specjalność tajwańskich aborygenów. Pierwsze tradycyjne danie z ryżu, które mi smakowało.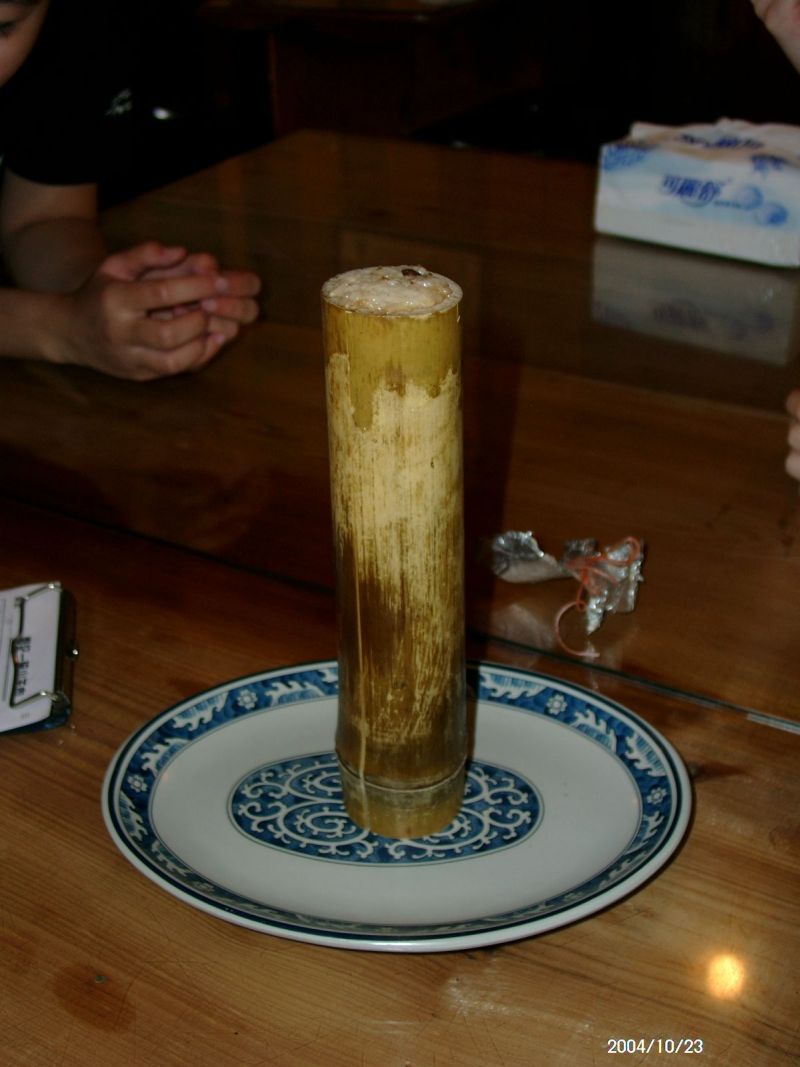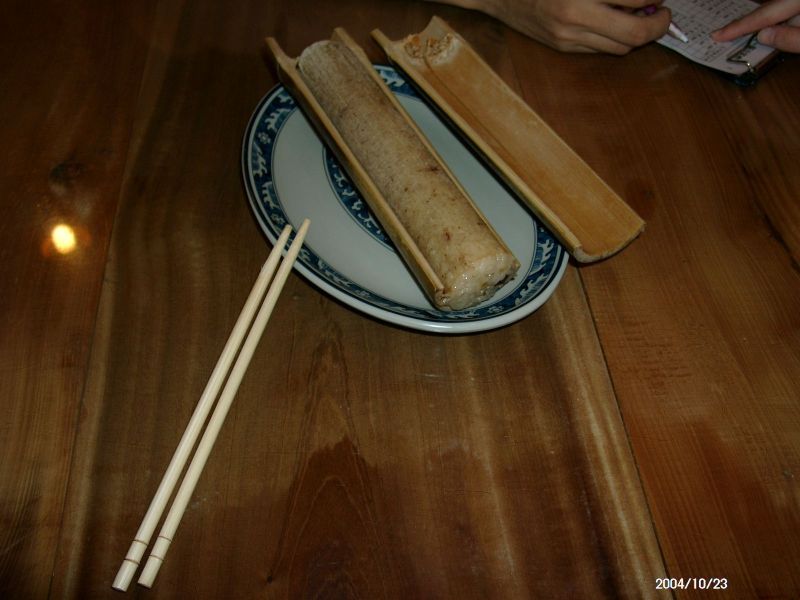 A to są potomkowie złodziei chińskiego majątku narodowego, wywiezionego z PRAWDZIWYCH chin w 1949 roku. Wszyscy się uśmiechają bo jest robione zdjęcie. Potem znowu stają się ponurzy i zakładają na ręce opaski ze swastyką.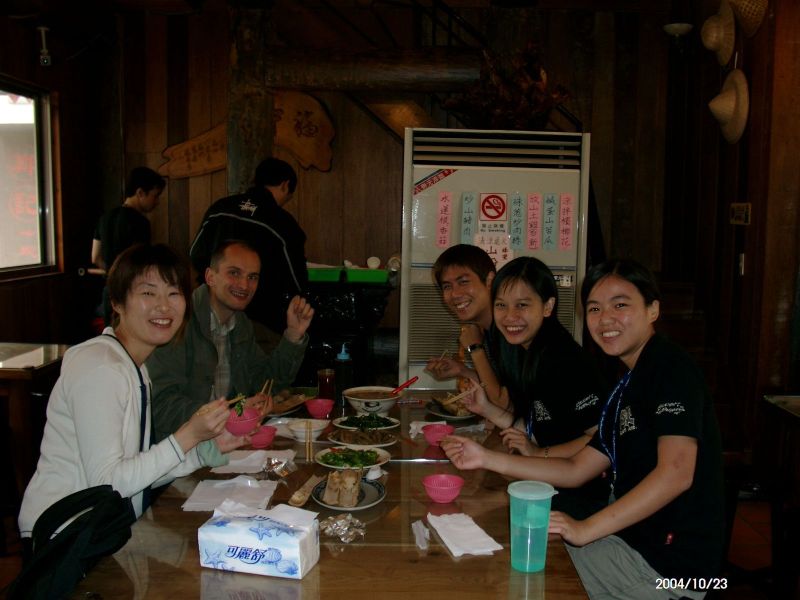 A to jet to co tam zobaczyłem – góry i chmury. Tu przynajmniej nie widać kłębów przewodów elektrycznych, którymi tutejszym zwyczajem pozasłaniane są piękne widoki.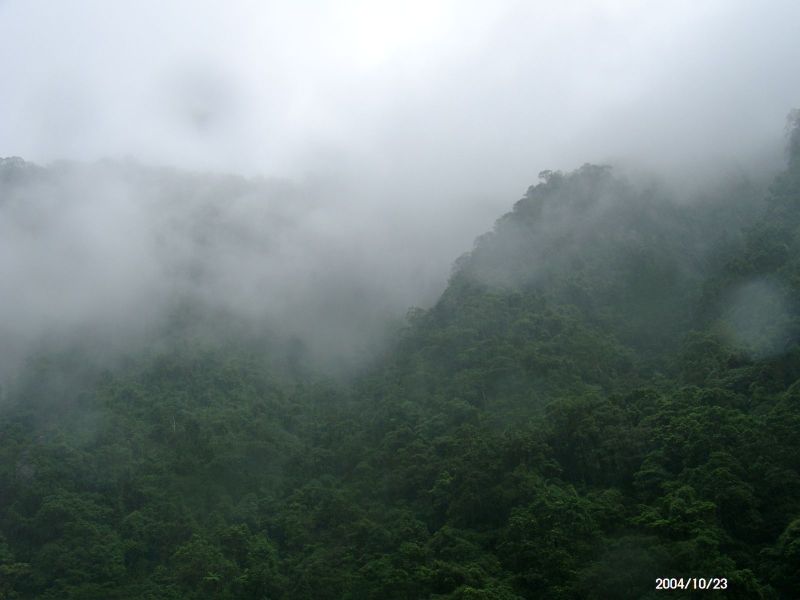 Gorących źródeł nie widziałem, bo trzeba za to płacić, a – jak wszyscy wiemy – studenci nie mają pieniędzy i chodzą głodni.